Winter 2015 | Nanga Parbat Summit Push / No Summit!!
Spanish Alex Txikon, Pakistani Ali Sadpara and Italian Daniele Nardi are approaching the summit of Nanga Parbat. Having departed from C4 (7200m) at around 3AM local time, the climbers were near the summit ramp at 07:45AM as following image sent from BC shows (probably, somewhere near 7800m?).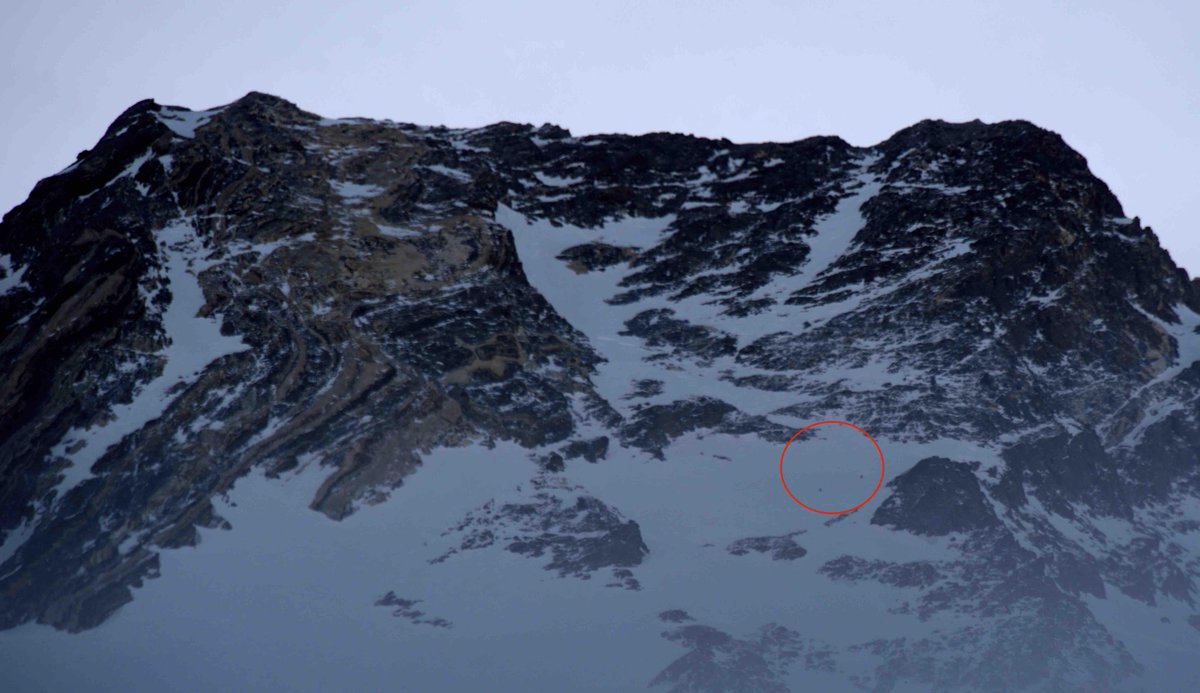 Climbers Approaching Nanga Parbat summit. Image from Base Camp showing climbers (circled) at 0745AM local time.
As of now, 23 winter expeditions have attempted Nanga Parbat and remained unsuccessful. You may read further
here
.
We shall detailing more about the ascent in upcoming posts. You may follow updates on
Twitter
and
Facebook page
.
#NangaParbat

: No summit, unfortunately! Climbers made a wrong turn in dark and ended up at a dead end. Will try again, tomorrow.